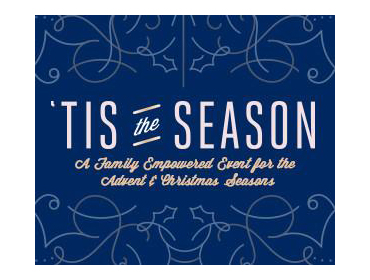 Family Empowered Events are interactive, inter-generational family events you can host any time, anywhere! Tis the Season is a downloadable resource to help families prepare for the celebration of the advent and birth of Jesus Christ.
This event values:
Being centralized in order to gather together with the faith community to celebrate and worship.
Storytelling to begin the seasons of Advent and Christmas by remembering all God has done from creation to the birth of His Son, Jesus Christ.
Missional Focus to encourage families to extend an invitation of celebration to those in their neighborhoods and community.
Replicable and Family Led to empower and resource families with simple, spiritually forming ideas that can enhance their holiday family traditions.
Product Includes:
Coordinator's Guide
12 Days of Christmas Family Guide
Promotional materials Event resources